VYNE Therapeutics Stock: Clinical Risk Ahead & Questionable Business Plan (NASDAQ:VYNE)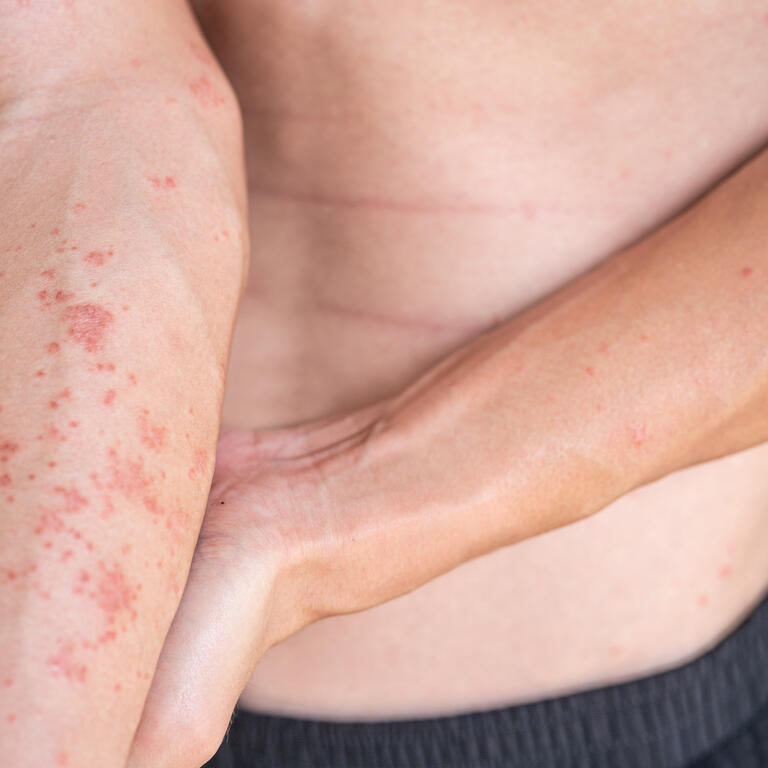 Vyne Therapeutics (NASDAQ:VYNE) has announced that due to disappointing sales, they will be seeking a buyer for their commercial stage assets. The company has pivoted, in a perplexing move, to develop pre-clinical assets for atopic dermatitis, rare dermatoses and (non dermatology) immuno-inflammatory indications. There are 5 reasons an investment is unappealing.
Vyne Therapeutics developed topical formulations of minocycline (an antibiotic) that can be used to treat acne and rosacea. They have a third product, which is a minocycline/ adapalene foam, in clinical trials which is also for the treatment of acne. Physicians have been prescribing minocycline orally for decades so converting use to a topical formulation should be a very simple sales message to deliver. Yet, sales have been nothing short of abysmal. The company reported $1.8 million in product sales in Q1 2021, $4 million of product sales in 2Q 2021 and $4 million of product sales from AMZEEQ and ZILXI in Q3 2021. Clearly, these product launches are going very poorly and it does not seem to be improving. Regulatory filings cite "unfavorable payor decisions on product pricing" and Covid-19 impeding their ability to reach physicians as causal factors. Management announced during their August earnings call their intention to sell the minocycline franchise to focus on R & D. Given these sales figures and unfavorable payor decisions, it is not clear why a buyer would attribute much value to these assets. VYNE's investor presentation suggests there are ongoing discussions which is a good sign. Potentially, a sale can be a smart move if a decent price can be obtained and another company can better execute commercially or has synergies. Given the company has burned millions of dollars of investor's cash developing these assets, a very significant figure is required just to break even and investors should look carefully at the return.
2. Management suggested that rather than focusing on marketing the minocycline products, they will focus on R & D and developing new assets. Given this, it is critical to evaluate the quality of the assets being developed. There are multiple products in the pipeline including FMX-114, a combination of tofacitinib (Janus kinase Inhibitor) and fingolimod (Sphingosine 1-phosphate receptor modulator) in a gel formulation for the treatment of atopic dermatitis in patients 12 years and older. JAK inhibitors, including a topical formulation, have black box warnings about serious adverse events. An article published by Fierce Pharma describes the recent approval of Incyte's topical JAK inhibitor for atopic dermatitis (Opzelura) and described the labelling. Opzelura "is now approved to treat mild to moderate atopic dermatitis in patients 12 years or older who aren't suitable for or have failed other topical prescription drugs….While Opzelura is celebrated as the first topical formulation of a JAK inhibitor to enter the market, its approval comes with a class-wide black box warning that has been added to oral JAKs about serious infections, death, cancer, heart-related events and blood clots." In addition, the label states that Opzelura should not be used chronically.
It is possible and likely that FMX-114 would also have a black box warning given it contains a JAK inhibitor. In addition, an approval in second line use after patients fail other topical therapies and a warning against chronic use suggests very limited sales potential. Lastly, at least a third of patients with atopic dermatitis are children and FMX-114 is being developed for patients who are 12 years of age and up further limiting its potential.
It is difficult to view a product in atopic dermatitis with this potential labeling as being a blockbuster. Perhaps more importantly, Arcutis Biotherapeutics (NASDAQ:ARQT) has roflumilast cream which is in phase 3 development and has shown a EASI-75 responder rate of over 50% in atopic dermatitis. Roflumilast has demonstrated a side effect profile that has been shown to be indistinguishable from placebo and as a PDE4 inhibitor will not have the black box warnings of the JAK inhibitors. Assuming such a safe, effective therapy may be available for first line use, it is hard to see how FMX-114 could generate significant revenue even if approved. The company's website pipeline page suggests Phase 1 results of FMX-114 by year end 2021 but the investor presentation now suggests results will be available in Q12022.
In August, Vyne Therapeutics paid $1.5 m to in4Derm to license rights to develop a topical BET inhibitor with $15.7 m in additional milestones and royalties payments also due. When licensing products, investors face the development costs and risks but royalties and milestone payments limit the upside. The plan is to develop the asset for unspecified rare autoimmune
diseases that are "characterized by lesions, such as chronic ulcers and blisters." Given the pre-clinical stage and the lack of clarity on the actual indications, the prevalence of these diseases and whether there is an unmet need for better treatments, it is difficult to assess the viability of the program. Thus, it is not prudent to assign much value to a pre-clinical program in unspecified indications with no human safety or efficacy data. What is clear is it surely will require a large amount of cash.
The company also plans on developing an oral formulation of a BET inhibitor for non-dermatology immuno-inflammatory indications which they have begun testing in mice. This is one of the most competitive spaces in the pharmaceutical business with large companies such as AbbVie, BMY, Pfizer, and Lilly showing a deep commitment to. These large companies have incredible resources and scientists able to assess and develop the best assets. It is a stretch to see how Vyne's asset, licensed for $4 m has a strong chance of being competitive in this space. Even if successful in the clinic, these large companies have experienced, highly skilled salesforce with marketing expertise that would be difficult to commercially compete against. Moreover, Vyne has already shown itself to be a company who had difficulty with commercial execution.
Acquiring assets, evaluating pre-clinical data, picking indications to pursue and designing trials is an extraordinarily difficult task and even companies with a roster of MD/ PhDs with disease specific knowledge routinely fail. Drug development is very difficult even with the best resources. Deep, in house knowledge of the area and diseases a company is pursuing is something investors should expect from a management team. For example, Kodiak Biosciences (NASDAQ:KOD) is developing new drugs for retinal diseases. Their Chief Medical Officer is a Stanford trained ophthalmologist who spent his career working for Genentech developing a standard of care drug for retinal diseases. He clearly has deep knowledge of retinal diseases, the competitors and the regulatory process in the indications they are pursuing.
Mr. Domazalski, the CEO of Vyne Therapeutics has an economics degree from Muhlenberg College which suggests his skills may not include a deep understanding of the areas the company seems to be pursuing. The Senior Vice President, Pharmaceutical Development has deep expertise in skincare formulation. The Chief Scientific Officer has a PhD in Chemistry but his biography does not contain any specific description of his expertise in immunology or drug development experience in this area. Given the management team's background and apparent skill sets, it is perplexing that the company would enter this highly competitive space and attempt to develop an oral therapy for non dermatology immuno-inflammatory indications.
3. As of Sept 2021, Vyne reported having $53 million in cash on hand while the market cap is $54 million. In Q3, operating expenses were $18 million and they suggested cash was sufficient through Q2 of 2022. Dilution for existing shareholders is a near certainty given the limited cash if the franchise is not sold quickly. Even if the company was able to sell the minocycline franchise, developing three assets which are in pre-IND stage will consume an incredible amount of cash and many years before they produce any revenue, if ever. Dilution is a near certainty along that path.
4. VYNE's largest shareholder was Perceptive Advisors, a highly successful biotech hedge fund, who once owned 27,095,819 shares which has been steadily liquidating their position. Regulatory filings on 12/3/2021 showed ownership of 2,330,471 shares suggesting Perceptive may be on their way to zero ownership.(Source-Fintel) Perceptive Advisors appears to be selling at a loss. Large biotech focused institutional investors have PhD/MD level experts who are capable of performing deep due diligence on assets. While outsiders never know why a fund choses to sell, sales of this magnitude can suggest they do not believe the future looks bright or do not believe the risk reward is favorable.
Moreover, financing biotech companies is often achieved by institutional investors taking large positions. Given Perceptive has reduced their position to an inconsequential amount it is unclear which, if any, institutional investors will be willing to finance the company and what the terms will be. Institutional ownership is now only 29%. ATM financing at the current price would create incredible dilution for existing shareholders. What is clear is that large amounts of cash will likely be needed to sustain the company for many, many years as it brings 3 preclinical assets forward. In addition, any or all of these assets may fail and investors are assuming a great deal of risk with little assurance there will be any return.
5. Long term Vyne Therapeutics investors have done incredibly poorly and management has been in place for a prolonged period. Mr. Domzalski was the CEO of Foamix Pharmaceuticals in 2017. Menlo merged with Foamix in 2019 and Menlo brought a lead drug, serlopitant, which failed in late stage trials causing share to plummet. The company moved forward with the minocycline franchise which came from Foamix. Menlo then changed their name to VYNE in 2020. While management should be commended for achieving FDA approvals, the assets seem to have little commercial value. Drug failure is a routine occurrence in biotech but serlopitant development cost investors millions of dollars for an asset that was acquired from Merck for $1 million. The company seems to be pursuing the path of licensing inexpensive assets which has not worked well in the past for investors. A cursory look at the downward slope of the share price speaks volumes about how long term investors have fared.
Conclusions
Sales of AMZEEQ and ZILXI are disappointing. A chief risk investors face is an outright sale at an unpalatable price given the unfavorable payor decisions and sales figures the company cites. More concerning is the path the company is pursuing with an oral product in immunology and other products that may not be competitive commercially even if they succeed in moving them through the clinic. Cash burn is likely to be incredibly high for many years as there are 3 pre-clinical assets. The company is essentially reverting to a high risk, early stage company where investors take on a high degree of clinical risk in an area where management seems to have little specific expertise. Investors will likely foot the bill for development for many years through dilution. Long term investors have not fared well and that should not be overlooked. Good management has an obligation to its investors to deliver a return commensurate with the risks investors have taken on and that seems not to have happened for Vyne Therapeutic's long term investors.
Many biotech stocks are trading at 52 week lows. There are many companies trading at or below the cash on hand. There are opportunities for investors to buy promising companies with de-risked, high quality assets and strong management teams who have delivered in the clinic and commercially. Investors wishing to increase their exposure to this sector can buy the XBI or consider more promising companies than Vyne Therapeutics.