HIGH POINT, N.C., April 16, 2021 – High Point University announces the winners for its 11th annual Business Plan Competition, which is supported by Truist. Freshman Erin Morrow was the first place winner of $10,000 for her company, Finger Flyer Educational STEM Kits.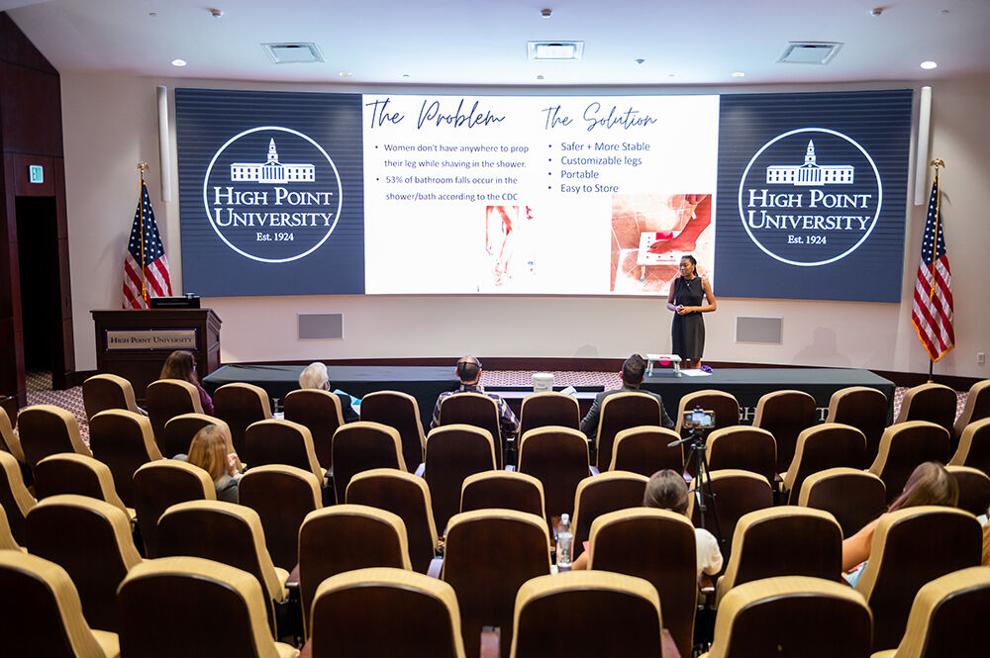 Finger Flyer Educational STEM Kits are handheld quadcopter drones that are paired with guided educational lab activities that explore important aspects of science, technology, engineering and math as students assemble their drones. Each drone STEM kit provides a step-by-step assembly guide, explains the flight principles and underlying physics, and describes the drone technology that makes it all possible.
Each finalist made a presentation in front of the judges and funds were divided amongst all finalists based on where they placed in the competition, and several others won thousands in start-up funds. Second place was Faith Griffin, The Shaving Step; third place was Vincent Scavo, Goliath, The Ultimate Outdoor Chair ™; fourth place was Kyle Wiseman, Swarm Messaging; fifth place was Ivana Korankyi, Leopard Electric; sixth place was Maddie Drobny, Lightning House; seventh place was Thomas O'Hara, Construction Printing Solutions andeighth place was Cameron Labrecque, Rememery.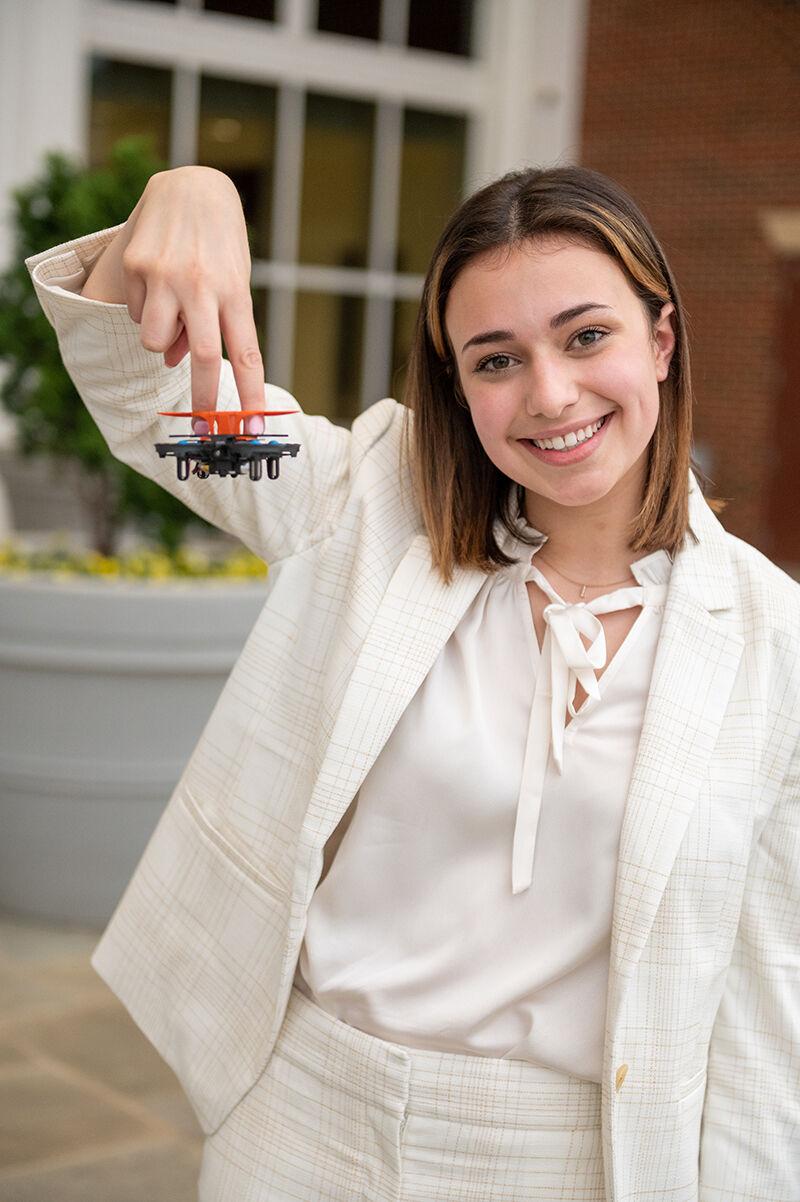 At High Point University, every student receives an extraordinary education in an inspiring environment with caring people.® HPU, located in the Piedmont Triad region of North Carolina, is a liberal arts institution with 5,600 undergraduate and graduate students. It is ranked No. 1 by U.S. News and World Report for Best Regional Colleges in the South and No. 1 for Most Innovative Regional Colleges in the South. The Princeton Review named HPU in the 2021 edition of "The Best 386 Colleges" and on the Best Southeastern Colleges "2021 Best Colleges: Region by Region" list. HPU was recognized as a Great School for Business Majors and a Great School for Communication Majors. HPU was also recognized for Best College Dorms (No. 1), Most Beautiful Campus (No. 9), Best Career Services (No. 19) and Most Active Student Government (No. 19). For 10 years in a row, HPU has been named a College of Distinction with special recognition for career development, business and education programs, and The National Council on Teacher Quality ranks HPU's elementary education program as one of the best in the nation. The university has 60 undergraduate majors, 63 undergraduate minors and 14 graduate degree programs. It is a member of the NCAA, Division I and the Big South Conference. Visit High Point University on the web at highpoint.edu.